Buongiorno Torre di Sopra Olive Oil 2017!
After an attack of the olive fly and a lack of harvest last year, we are doubly excited to announce our Torre di Sopra Extra Virgin Olive Oil 2017, fresh from the press.
Due to resumed fly traps plus reduced rainfall this year, this harvest has an especially high 'oil to weight-of-olive' ratio and is quite simply the best, most concentrated quality we have grown for years. Intense and peppery and - as ever - untouched by chemicals, we are extra grateful for this year's produce. Buongiorno Torre oil, Fett'unta (rub a little garlic on toast and drizzle with oil), here we come...!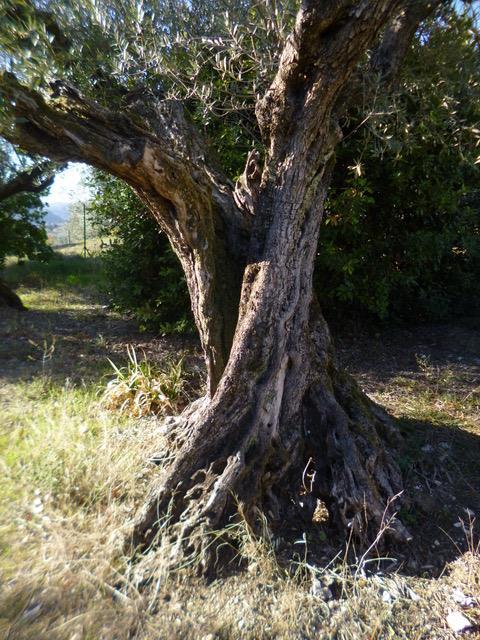 This is our oldest olive tree. It's 100 years old.